Steve Attard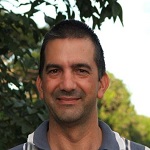 Steve Attard, is the managing director of AgriTech Solutions. Over the past 25 years he has accumulated a range of skills and expertise in the agricultural sector, including:
Irrigation management – scheduling, soil moisture monitoring, energy and water use efficiency, performance assessment and optimisation.
Sugarcane cropping systems – nutrient planning, crop rotations, fallow management
Productivity – assessment of production, trend analysis
Natural resource management – management practices that maximise productivity and profitability whilst minimising off-site impacts
Government and industry liaison
Education and training
Before establishing AgriTech Solutions, Steve worked for CSIRO in Ayr for 17 years. Steve's research area centred on sugarcane cropping systems with a focus on water and nutrient management and natural resource management. Steve's areas of expertise include improving the efficiency of irrigation systems including furrow, overhead low pressure and drip irrigation, maximising productivity through improved irrigation scheduling, reducing risk of nutrient losses through improved irrigation management and improving productivity where irrigation supplies are limited.
Phone: 0418 155 844
Michael Hewitt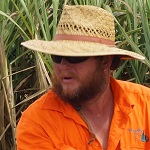 Michael Hewitt has more than 20 years of experience in the agricultural industry, including working as an agronomist with the Queensland Department of Agriculture, Fisheries and Forestry and a senior technical officer for CSIRO conducting field-based research in sugarcane farming systems, with a particular focus on rotational crops and plant breeding. Michael's role with AgriTech Solutions is in the field of soil moisture monitoring and instrumentation.
Angus Middlebrook
Angus Middlebrook is Irrigation Technical Officer, whom recently graduated from the university of New England with a Bachelor of agriculture And Bachelor of business. Angus is participating in the Queensland farmers' federation Agricultural extension work placement program and has been Working with Agritech Solutions since March 2021.
Angus shares his time across the different areas of the Agritech Solutions business gaining industry experience that will help him in future agricultural employment opportunities.
Maddie Waseem
Maddie is an Irrigation Technical Officer and is working on the irrigation optimization of the installed irrigation systems mainly at sugarcane farms, which includes the field and energy data collection and analysis in terms of energy usage and hydraulic performance. After analysis optimal and economic recommendations are made to optimize the irrigation systems, she is also following up and maintaining previous projects and updating database records.
Email: maddie@agritechsolutions.com.au
Reynold Nepomuceno
Reynold started at AgriTech Solutions in September 2021 as an IoT and Electronic Systems Engineer. He aims to apply his knowledge of smart end-to-end solutions and further improve wireless communication between irrigation control and monitoring systems in rural agriculture. He holds a bachelor's degree in IoT (Internet of Things) and Electrical Systems majoring in Software through James Cook University. His main duties include setting up and maintaining the sensor networks (weather sensors and soil moisture monitoring), maintaining and improving irrigation automation software systems and associated hardware, developing web backend and frontend, and helping with general IT support.
Email: reynold@agritechsolutions.com.au
Vishal Rana
Vishal joined the AgriTech Solutions in March 2020 as Agronomist. The main duties include (a) irrigation system designs (pump performance, hydraulics, energy and crop water requirement), (b) performing electricity tariff assessment and preparing tariff review reports to display best available tariff option with highest savings as well as the characteristics of the latest available tariff and, (c) preparing irrigation schedules based on SISCO model (surface irrigation simulation, calibration and optimisation). He has completed tariff reviews for 23 farms located in Tableland, Burdekin and Isis, QLD for "Energy savers plus program extension" under QFF and Queensland Government. He holds a Master of Engineering Technology major Agricultural Engineering and also enrolled as a part-time PhD candidate in University of Southern Queensland. The research Project and PhD was conducted on field sites for projects funded by the CRDC and Rural R&D for profit programs. He has demonstrated good project management and field-based research methods throughout his current PhD studies, project thesis and course work during his Master of Engineering Technology degree. He has experience in agronomy, water resource management, energy and water efficiency, crop physiology, systems modelling and irrigation science. Vishal manages the research and development program working with growers, researchers, suppliers and service providers as well as industry collaborators to generate the knowledge, skills and technologies required to improve the water and energy efficiency in sugar and cotton industries.
Email: vishal@agritechsolutions.com.au
Abhijit Sravan
Abhijit joined Agritech Solutions in January 2022 as an Irrigation Automation Technical Officer. His role will focus on improving farmer productivity through reducing irrigation input costs such as water, energy, and labor. This includes assembling, installation, configuration, and on-going maintenance of surface irrigation automation systems on existing irrigation infrastructure. He also works on planning and designing irrigation automation systems. He is currently working on Burdekin Irrigation Project (BIP).
Abhijit holds a bachelor's degree in Electrical and Electronics Engineering from Jawaharlal Nehru Technological University majoring in Electrical which has been recognized by Engineers Australia. He is an Active member of Engineers Australia and Electric Energy Society of Australia. His studies include Power Systems, Fluid Mechanics and Hydraulics Machinery, Electrical Machines, Electrical Circuit Analysis, Control Systems, Electromagnetic Fields, Power Electronics, Linear Systems Analysis, Digital Signal Processing, Microprocessors and Microcontrollers, VLSI Design, Switch Gear Protection, HVDC Transmission, Power Semi-Conductor Drives and Instrumentation. In his leisure time he learns about Cloud Computing and IT Technologies.
Email: abhijit@agritechsolutions.com.au