Steve Attard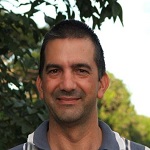 Steve Attard, is the managing director of AgriTech Solutions. Over the past 25 years he has accumulated a range of skills and expertise in the agricultural sector, including:
Irrigation management – scheduling, soil moisture monitoring, energy and water use efficiency, performance assessment and optimisation.
Sugarcane cropping systems – nutrient planning, crop rotations, fallow management
Productivity – assessment of production, trend analysis
Natural resource management – management practices that maximise productivity and profitability whilst minimising off-site impacts
Government and industry liaison
Education and training
Before establishing AgriTech Solutions, Steve worked for CSIRO in Ayr for 17 years. Steve's research area centred on sugarcane cropping systems with a focus on water and nutrient management and natural resource management. Steve's areas of expertise include improving the efficiency of irrigation systems including furrow, overhead low pressure and drip irrigation, maximising productivity through improved irrigation scheduling, reducing risk of nutrient losses through improved irrigation management and improving productivity where irrigation supplies are limited.
Michael Hewitt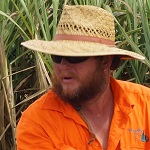 Michael Hewitt has more than 20 years of experience in the agricultural industry, including working as an agronomist with the Queensland Department of Agriculture, Fisheries and Forestry and a senior technical officer for CSIRO conducting field-based research in sugarcane farming systems, with a particular focus on rotational crops and plant breeding. Michael's role with AgriTech Solutions is in the field of soil moisture monitoring and instrumentation.